Dicyclopentadiene(DCPD) 77-73-6
Product Detail
Product Tags
Appearance: Transparent Liquid Without
Mechanical Impurities
Purity: 97.0%min
Water(ppm): 200max
Color (Pt-Co): 50 max
BHT(ppm):100-150max
☑ Used in resins, particularly unsaturated polyester resins.
☑ A precursor for the preparation of endo-tetrahydrodicyclopentadiene, which reacts with aluminum chloride at higher temperature to give adamantine.
☑ Used in the modification of tung oil, linseed oil, soybean oil, fish oil, etc., which can speed up drying and improve water resistance and alkali resistance.

200kg/drum, 16mt/FCL; 22mt/ISO tank
UN No.2048, Class:3, Packing group:II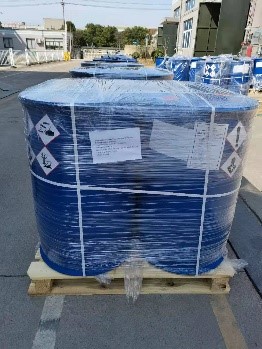 ☑ More than 30 years production experience;
☑ Registered material under EU-REACH regulations;
☑ Product approved by multinationals in several industry;
☑ Just-in-time Delivery:1 week lead time.
☑ We have complete quality management system, not limited to sampling, method of analysis, sample retainment, Standard operation process;
☑ Freemen ensures the consisitency of quality, the strict process of management of changes is followed, including process and equipment, raw material supplies, packing;
☑ The sample could arrive in your hands within 20 days for international customers;
☑ The minimum order quantity is based on one package;
☑ We will feedback to your enquires within 24hours, Dedicated technical team will follow up and ready to give solutions if you have any request;
Welcome contact for more details!
---
Previous:
4-Fluoroaniline 371-40-4
---