Product Detail
Product Tags
Color : Silver-Gray,cut in silver
Assay : 99.7% min
K : 0.04% max
Ca : 0.04% max
Fe : 0.001% max
Cl : N/A
☑  As a reducing agent. It is used to reduce titanium, zirconium, niobium, tantalum and other important metals used in defense industry from their fused halides.
☑ As chemical raw materials. For the production of butadiene rubber, sodium hydrogen, sodium peroxide, sodium cyanide, sodium carbonate and other sodium compounds,
☑ Make alloys. An alloy of sodium with mercury, sodium amalgam, used as a reducing agent in organic synthesis. Sodium lead alloy, used in the production of gasoline antiknock agent. Sodium potassium alloy, used as a coolant and heat exchanger in nuclear reactors.
☑ Be an electric light source. The yellow light of sodium vapor is strong through fog, and the high pressure sodium lamp made of sodium is widely used in highway lighting.
☑ An isotope of sodium.Na-24 is radioactive and is used for radiotracer analysis in biological research.

150kg/drum, 12Mt/FCL
Dangerous goods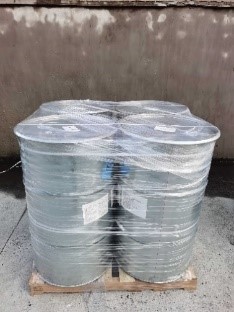 ☑ More than 30 years production experience;
☑ Registered material under EU-REACH regulations;
☑ We have complete quality management system, not limited to sampling, method of analysis, sample retainment, Standard operation process;
☑ Just-in-time Delivery:1 week lead time.
☑ Freemen ensures the consisitency of quality, the strict process of management of changes is followed, including process and equipment, raw material supplies, packing;
☑ Product approved by multinationals in several industry;
☑ The sample could arrive in your hands within 20 days for international customers;
☑ The minimum order quantity is based on one package;
☑ We will feedback to your enquires within 24hours, Dedicated technical team will follow up and ready to give solutions if you have any request;
Welcome contact for more details!
---
Previous:
Triphosgene 32315-10-9
Next:
Vanillin 121-33-5
---